July 19, 2018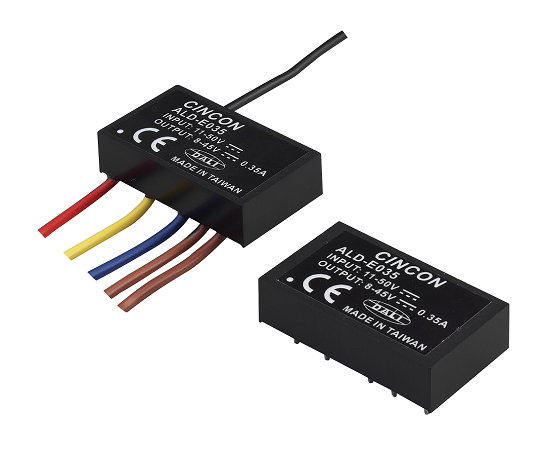 Key Specs:
The ALD-E Series offers DALI dimming interface with dimming range from 1%-100%.
Exceptional Performance:
High efficiency to 95%, small size for easy installation, 40.6(L)x23.5(W)x10.1(H)mm and 59.80(L)x34.01(W)x16.40mm(H) for T type. The operating ambient temperature can be from -40℃ up to 80℃.
Key Functions:
Compliant with EN55022/EN55015 Class B, EN61547, and EN61000-4-2, 3, 4, 5, 6. The input voltage is from 11VDC-50VDC and the output voltage is from 8VDC-45VDC. For 1400mA version, the input voltage is 11VDC-40VDC, and the output voltage is from 8VDC-36VDC. There are different output currents: 350mA, 500mA, 700mA, 1050mA, and 1400mA. Three different output types: PCB mountable, wire out, and connector type.
Full Protections:
It has short circuit protection (constant current with auto recovery) and the protection when the voltage difference between input and output is larger than 20VDC. IP65 for model: ALD-EXXX、ALD-EXXXLW. IP64 for model: ALD-EXXXT.
Applications:
ALD-E is suitable for power module of LED lighting. In addition, it can be applied to track light fixtures especially for DC bus application, downlights and panel lights.
Related Link

Technical Data