Mar 19, 2021
Key Specs:
With Cincon continued focus on the development of our DC-DC converter products, we are here to introduce our latest product design the EC7AW Series. With industry standard 9-36 or 18-74Vdc input range, this new product offers up to 10 watts of output power in a DIP-24 size, with output options of 3.3, 5, 12, 15, ±12, and ±15VDC.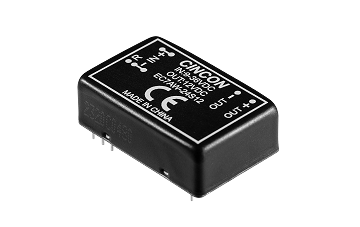 Exceptional performance:
It has a very low no load power consumption requirement of 6~10 mA. Efficiency can go as high as 89%, allowing operating case temperature range of –40°C to 105°C.
Key Functions:
Other features include remote on/off (positive or negative)
Full Protections:
Fully protected against input UVLO (under voltage lock out), output over-current, output over-voltage and continuous short circuit protection, and offers isolation up to 3000Vdc (2000Vac).
Applications:
Suitable for markets such as industrial, telecommunications, battery operated equipment, and distributed power architectures.
Related Link

Technical Data