Jun 19, 2020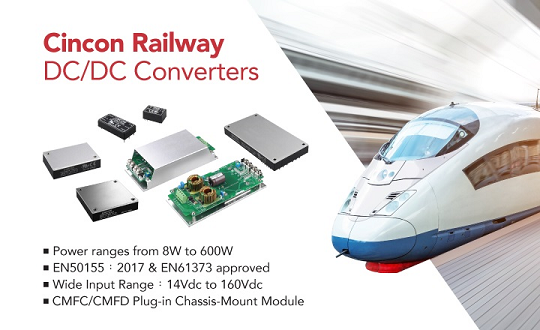 Regarding EN50155 railway standard compliant DC-DC converters, Cincon offers a wide range of selections from 8W to 600W. Other than previous products, Cincon just listed various DC-DC converters which are designed to meet EN50155 as the alternatives to choose.
Come and check the updated product page:
If you're interested in any product, contact local Cincon distributors or Cincon
(sales@cincon.com.tw) directly for more details!