Feb 26, 2021
Key Specs:
Cincon is here to introduce our latest product design, the DC/DC Converter CQB200 Series. This new product offers 200 watts in an industry standard quarter brick size, with 1:2 input range, and has single output voltages of 24 & 28VDC with 2250Vdc isolation.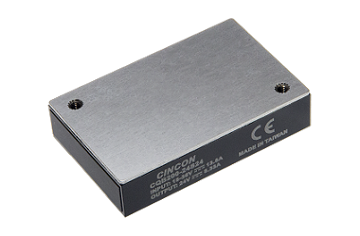 Exceptional performance:
It has a very low no load power consumption requirement of 10mA. Efficiency can go as high as 92%, and has a case operating temperature of - 40°C to 105°C.
Key Functions:
Other features include remote on/off (positive or negative) and ±10% adjustable output voltage.
Also, Safety meets UL62368-1 2nd (Functional Insulation), and EN45545-2 requirements for the essential market needs.
Full Protections:
Fully protected with input UVLO (under voltage lock out), output over-current/voltage, over-temperature and continuous short circuit conditions.
Applications:
The product is suitable for industrial, telecommunications, battery operated equipments, and distributed power architectures.
Related Link

Technical Data