Jan 21, 2022
Key specs:
The PDF700S series is our new 700W, innovative high-density, class I, AC-DC power module in an industrial standard Full Brick size (116.8x61.0x12.7mm). It has safety approvals for IEC/UL/EN 62368-1, and the AC-DC power supply series provides EMC compliance to meet EN55032 Level A for conducted, and radiated emissions as well as offer immunity to meet EN55035. With the input range of 90~264Vac and the Power Factor Correction (PFC), this series comes in 5 different outputs of 12, 24, 28, 48 and 56VDC.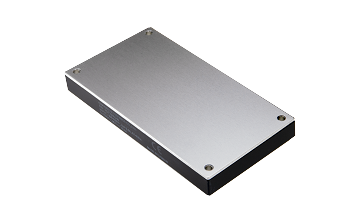 Exceptional Performance:
This power supply offers an exceptional high efficiency of up to 91.5% and a wide operating case temperature range of -40°C to +100°C which could be used in harsh environment. Fully encapsulated, the PDF700S could operate at full load with its baseplate cooled design which is suitable for fanless condition, and this series could be screwed on the case of user devices to increase the heat dissipation performance. The height of PDF700S is 12.7mm (0.5 inches) which is low profile. Also, this power supply can be used at a high altitude up to 5000m.
Key Function:
The PDF700S includes the Output Voltage Adjustment through its trim pin and the output remote sensing function which automatically adjusts the real output voltage of the PDF700S series in order to compensate for voltage drops during distribution and maintain a regulated voltage at the point of load.
Full Protections:
Safety approved for IEC/UL/EN 62368-1. Other features include over-voltage protection (OVP), over temperature protection (OTP), and continuous short circuit protection.
Applications:
Suitable for 5G telecom & network devices, industrial & automation machines, test & measurement instrument and more other industrial electronic applications. Also, the evaluation testing board will be ready for quick test soon.
Related Link