February 21, 2020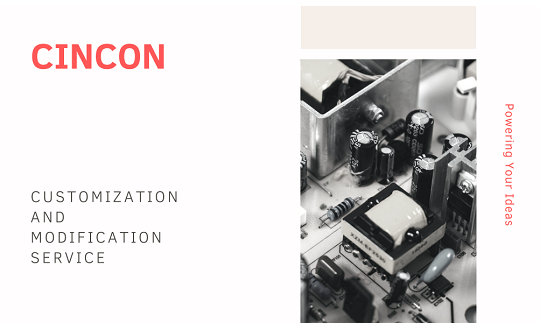 Cincon Electronics is a global supplier of power conversion products to railway, industrial, medical, telecom, 5G application, instrument, and lighting markets. We design and manufacture industry standard, RoHS compliant, DC-DC converters, AC-DC power supplies and LED power supplies.
Our current offerings comprise over 3000 standard products:
.Single & multiple output DC-DC converters from 1W to 1000W
.Single & multiple output AC adapters from 5W to 160 W
.Internal AC-DC power supplies from 5W to 700W
.LED power supplies from 15W to 100W
With 29-year experience, Cincon also offers modified standard and custom power conversion products. We're expert in the design and manufacture of power supplies engineered to customer requirements. Emphasis is placed on reliability, rapid prototyping and adherence to cost targets.
Here are the highlights of Cincon customized solution:
.Sophisticated ODM & OEM Experiences in industrial, railway, medical, and defense projects
.Strong R&D Energy & Fast Technical Support
.Specialist in Compact Size, High Power Density & Natural Convection Power Modules
.Close Relationship with Safety Certification Agents
.UL, TUV, CE, CB, PSE, CCC and Other Specific Certificates by Request Available
.ISO 9001 & 14001 factories in Taiwan and China
.State-of-the Art Manufacturing Equipment, including SMT Pick-and-Place Assembly Machinery
.Offering a Complete Finished Solution to Simplify Customer Supply Chain Management
If you have further question, contact sales@cincon.com.tw for quick support!