April 17, 2020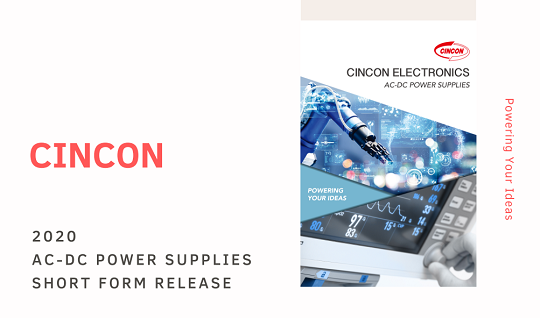 Cincon is pleased to announce the availability of the new 8-page Short Form related to the entire standard range of AC-DC power supplies. Cincon selected featured products for you which are home healthcare adapters, IOT powers, 2 times peak load power supplies, baseplate-cooled design power supplies, and brick type power supplies.
The products are also divided into Markets, Input Voltage Range and Output Power to make searching quick and easy in the consultation.
Please do not forget this is Cincon Standard range. Cincon is also available to offer any version of "Standard Modified Version" according to particular needs related to special applications.
If you're interested in the short form, contact local Cincon distributors or Cincon (sales@cincon.com.tw) directly for more details!