Sep 25, 2020
Key Specs:
With Cincon continued emphasis on the development of Ultra-Wide input and Railway applications, we are here to introduce our latest product design, the DC/DC Converter CHB200W12 Series. With a wide 12:1, 14~160Vdc input range, this new product offers 200 watts in an industry standard half brick size, with single output voltages of 12, 15, 24, 48VDC and 3000Vac isolation.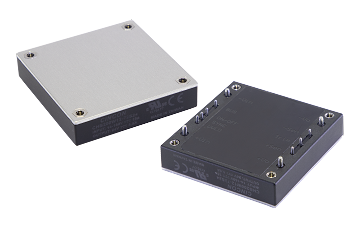 Exceptional Performance:
Efficiency can go as high as 90%, and has an operating case temperature of -40°C to 100°C.
Key Functions:
Features include a Bus Capacitor Pin for Hold Up Time option, an External Synchronization Function, and remote on/off (positive or negative) and -20~+15% adjustable output voltage.
Also, Safety meets UL/IEC62368-1, EN50155 (with external circuits), and EN45545-2 requirements for the essential railway market needs.
Full Protections:
Fully protected with input UVLO (under voltage lock out), output over-current/voltage, over-temperature, and continuous short circuit conditions.
Applications:
Although the product was primary design for all common railway applications, it is also suitable for other markets such as industrial, telecommunications, battery operated equipment, and distributed power architectures.
Related Link

Technical Data