Nov 27, 2020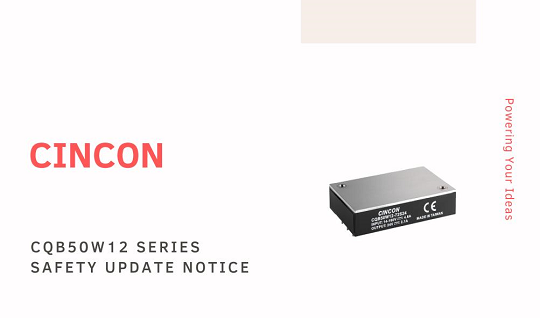 Cincon is glad to announce the CQB50W12 series safety update of IEC/UL 62368-1 which is the safety standard for information and communication technology (ICT) and audio/video (A/V) equipment.
CQB50W12 is the 50W DC-DC converter with 12:1 ultra-wide input range starting from 14Vdc~160Vdc. This series is also compliant to EN 50155 railway standard, could be used in railway and is suitable for other markets such as industrial, telecommunications, battery operated equipment, and distributed power architectures.
The available output voltages are 5Vdc, 12Vdc, 24Vdc, 48Vdc and the efficiency is up to 89%.
Check now for more product info: CQB50W12