Jul 17, 2020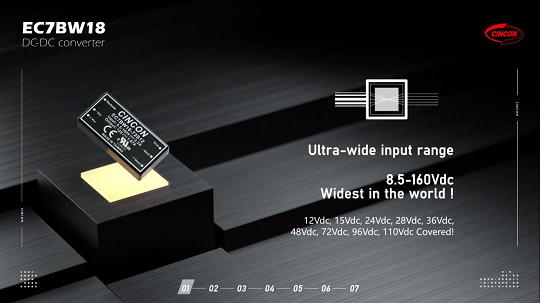 The new product video of EC7BW18 DC-DC converter has been released. This series is one of the most highlighted products, offering the ultra-wide 18:1 input range with high efficiency up to 90%. It is Cincon's first product series video to provide a more comprehensive product knowledge for our valued partners and customers. This video will be introducing key features and suitable applications.
Hope you enjoy it.
Don't hesitate to give us some feedback or comments!
Your comments and feedback are important to us.
Watch the video on Youtube:https://youtu.be/6TFYb2fw8K0
Sincerely,
Cincon Electronics Co., Ltd