Oct 23, 2020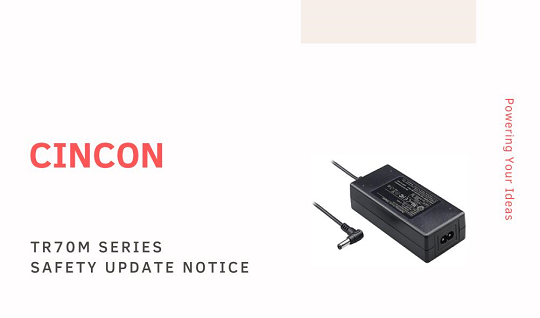 Cincon is glad to announce the TR70M series safety update of EN 60601-1-11 which is the safety standard for medical electrical equipment and medical electrical systems used in the home healthcare environment and TR70M is also IP21 tested. This safety update only applies to TR70MB series (Class II version).
TR70M is the 70W AC-DC medical desktop power adapter with universal input range starting from 80Vac~264Vac. TR70M series also meets 2MOPP, the highest safety requirement for means of patient protection.
The available output voltages are 12Vdc, 15Vdc, 18Vdc, 24Vdc, 36Vdc, 48Vdc and the efficiency is up to 91% which also meets CoC Tier 2 & DoE Level VI.
Check now for more product info:TR70M