June 21, 2019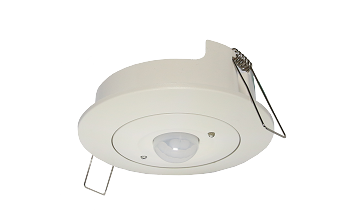 Key Specs:
The MDS-P is a PIR built-in DALI sensor which offers up to 16 different modes to choose for DALI lighting control. In addition, it is powered by DALI BUS with the consumption of 10mA. Detection area is 160m2 under 5 meters ceiling height.
Key Functions:
The MDS-P provides 16 modes which is easy to change by BCD switch. Basically, it could be from on:100% or 70% brightness to minimum 1% or 5% or 10% or 20% brightness. Then at the end, it could be off or remain at the minimum value.
Also, it could be either single group control or broadcast control by adjusting the BCD switch.
Furthermore, the delay time from the ON status to the minimum is adjustable from 5 seconds to 30 minutes.
Applications:
Suitable for areas like corridor, indoor parking lot, driveway, warehouse, storage room, etc.
Related Link

Technical Data