Sep 3, 2021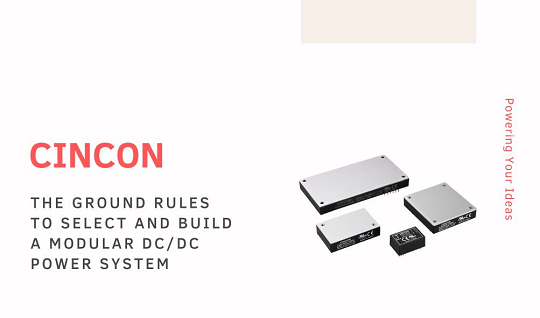 Premises & Introduction:
With the rapid pace of technology innovation, system design becomes more and more toward to modular structures. The DC (Direct Current) power plays a crucial role to support energy for each block function, however, space limitation, high efficiency and reliability requirements make engineers difficult to decide the suitable power supply. To meet these requirements, the compact size and high performance of DC/DC power modules stand out for fitting this application and widely use in the industrial. In this paragraph, topics related to build power system with DC/DC module and factors for consideration will be discussed.
1. Summarize Basic Specification beforehand:
Start with recognizing the basic specification like Vin, Vout, Iout (Wattage), Efficiency, Size etc. This information defines general picture of the DC/DC module working in the system and usually being the first step to browse from various models. Take Cincon DC/DC product sector as an example, it is categorized into three main sectors: Industrial application, Features and Format.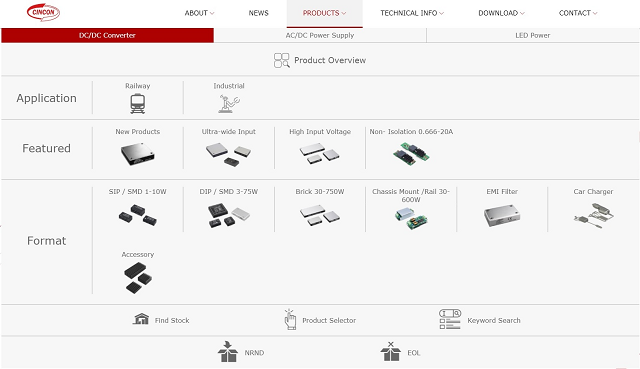 Fig. 1 DC/DC Product Sector
Say if looking for a DC/DC converter that Vin is in the range between (24V-110V), Vout is 12V/24V, Wattage is around 150 to 200W, Standard brick size and Efficiency has no less than 90%.
Selecting the Brick Section and browsing the models, the CHB200W12 series has wide input range from 14V to 160V, output voltage has 12V/24V models, 200 Watt, and efficiency could reach to 90%, which meet initial requirement.

Fig 2: Example of key specification (CHB200W12)
Even having located the ideal models to use, however, there are more factors to consider when applying into system. For instance, capacitance load, hold up time, EMI noise, control signals, operating temperature etc. Those topics are related to system application and varied by demands.
2. System Architecture
Take a multiple power source system as example: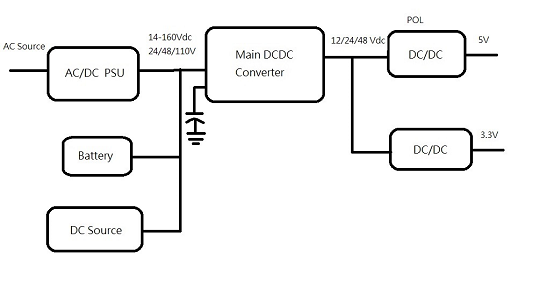 Fig 3: Multiple Power Source System Architecture
Original power source is usually from the wall plug power, passing through AC/DC PSU to the bus voltage for following stage application. To ensure the bus voltage operates normally, the back-up power source such as UPS (Uninterruptible power supply) system or additional DC source might be applied.
Focus on main DC/DC converter, three different power sources support the DC power at the front-end, making the input side fluctuated. To accommodate this scenario, the wide input range and hold-up time function become important. The isolation is another key requirement for DC/DC converter here and 3000Vac is mostly applied.
At the end stage, the voltage might directly drive the load or convert into low voltage by POL (Pont of Load). For POL application, the common solution is to use modular regulator to support this requirement base on the needs. A simple non-isolated converter would be ideal and meet cost-efficiency purpose.
3. Implement into system (external circuitry & reference design)
Back to the earlier discussion, besides the key specifications to consider, it comes with more issues when implementing the DC/DC module into system. The most common requirements to meet are input protection (Safety), EMI noise filter (Two stage common-choke), input cap, output cap, and heatsink (optional). Take CHB200W12 reference circuity as example.

Fig.4 standard application (CHB200W12)
The F1 and TVS (Transient Voltage Suppressors) protect the input stage from high current and voltage damage (safety standard). The noise filter is usually consisted of two stage of choke filter to meet EMI standard. The input cap could be used for impedance matching or hold-up time function and the output cap is mainly used for noise reduction (Ripple noise). In addition, the heatsink is to increase the efficiency of heat dissipation and power derating. Those reference design and component volume selection were tuned to meet most cases in the system application.

Fig.5 Reference Circuity (CHB200W12)
This reference circuitry meets EN55032 Class A / EN50121-3-2:2016 standard. Detail BOM and testing results are described in the CHB200W12 application note.
4. Module control & status
Interacting between system and power module is another topic to think about when running in the system. Control function such as remote on/off, load status, I/O protection, and sense etc. are commonly seen, and these requirements could be fulfilled through application pins. Take CHB200W12 DC/DC module as an example: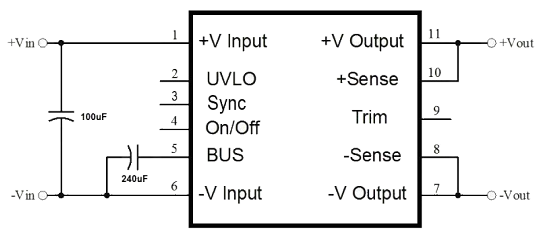 Fig. 6 Application Pins (CHB200W12)
Besides protection mechanism inside the module itself (OCP, OVP, OTP), the UVLO pin detects input voltage and lock out when it's undervoltage. The Sync pin helps reduce output ripple noise by synchronizing external clock. Moreover, the remote on/off pin is to control module on and off externally and the bus pin is used to increase hold-up time to meet system requirement. In addition, the sense pin is used to detect the actual voltage at the load side to compensate the voltage drop during transmission and the trim pin could be used to adjust the output voltage.
Another advanced way to control and monitor is through PM Bus which utilizes the I2C signal communication between the PSU and the system. It usually requires firmware embedded inside the power module for controlling the key parameters, and the additional cost would be needed for this function.
5. Safety certification requirement
The common safety standard certificates are UL(USA) and CE(Europe). Mostly, manufacturers would also apply for CB report due to the convenience for co-licensing to its member countries.

Fig.7 UL/CE/CB certification (CHB200W12)
The popular general industrial standards are IEC/UL 62368-1, the railway standard EN 50155, medical IEC/EN/UL 60601-1, household appliance IEC/EN 60335-1, etc. System designers should beware what certifications are needed to implement into your machine.
6. Why select Cincon products
Cincon has been dedicated to the power industry for 30 years and accumulated solid experience to distinguish the needs and difficulties which customers have been facing. We are specialized in railway, industrial, telecom, and defense markets, providing various DC/DC power converters to meet your needs:
a. Wide selections of range input: from 18:1 to 2:1 input range
b. Wide power range: from 1W to 800W
c. SIP/SMD regulator: compact size and suitable for POL
d. Standard package size: quarter/half/full brick, DIP24, (1"x1"), (2"x1"), (2"x1.6"), and (2"x2") sizes
e. CMFC/D & ECRT/EDRT solution: EMI & Turnkey solution.
f. Isolation Voltage up to reinforced 3KVAC.
g. Railway standard DC modules: EN 50155 safety standard approved, EN 45545-2 compliant and more products which are designed to meet.
Related articles:
Build a Modular DC/DC Power System-II
Build a Modular DC/DC Power System-III
Check more product info: Cincon DC/DC converters
Product example in the article: CHB200W12
Contact for more support: sales@cincon.com.tw