February 3, 2020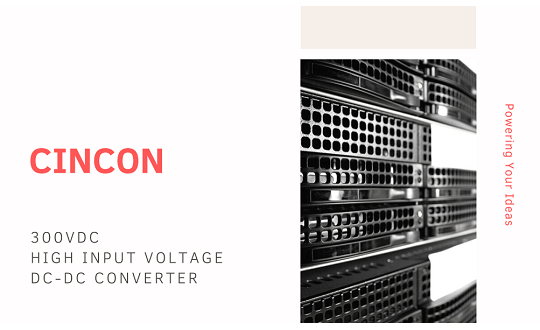 Cincon offers a variety of high input voltage DC-DC converters from 150W-750W in industry standard quarter, half and full brick sizes. They provide a 300Vdc nominal input (with an input range of 180 to 425Vdc) and 3000VAC reinforced insulation, which are suitable for distributed power architectures, telecommunications, data centers, base station, battery operated equipment, and industrial applications.
The table shows the common input voltage requirement of different applications:
| Application | Input Voltage |
| --- | --- |
| Hybrid Car | 300Vdc |
| Battery Charge / EV | 365Vdc |
| Data Center | 300 - 380Vdc |
| Telecom | 380Vdc |
| Industrial Control System | 270 - 400Vdc |
| Aviation system | 270 - 400Vdc |
Here are some points needed to consider while choosing a high input voltage DC-DC converter:
First, Cincon's DC-DC converters are constant switching frequency design. There are two types of DC-DC converts. One is constant switching frequency, and the other one is variable switching frequency. In general, one of the important advantages of constant switching frequency is the solution to the EMI issue is much easier.
Second, you need to confirm if the parallel use is required. Some DC-DC converters are not designed for parallel operation, but Cincon Full Brick high input voltage DC-DC converters provide active current share with parallel function. More importantly, they could keep active current share from full load to light load condition. Moreover, there are two different parallel operations. One is parallel operation when load can't be supplied by only one power unit; the other is the N+1 redundant operation which is high reliable for load of N units by using N+1 units.
Let's take CFB600-300S as the example working under 4 different operations:
(a) Parallel operation
(b) Parallel operation with programmed and adjustable output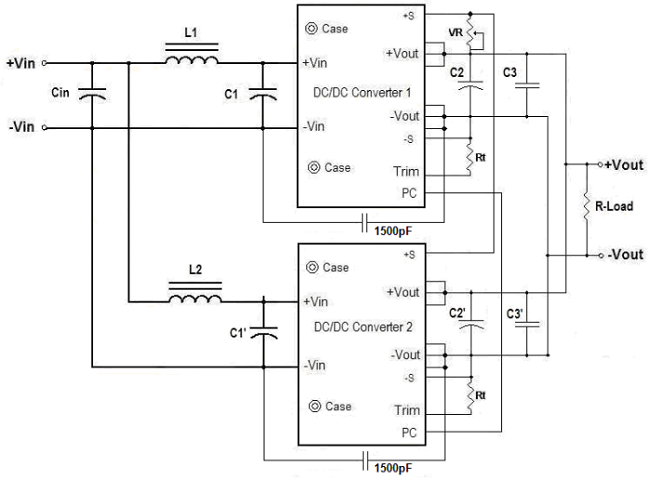 (c) N+1 redundant connection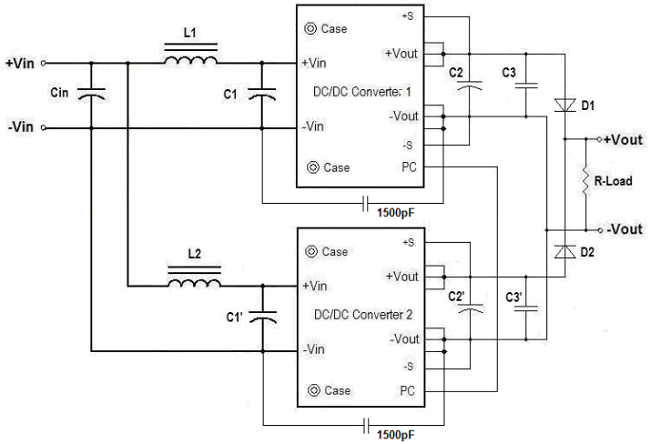 (d) N+1 redundant connection with programmed output and adjustable output voltage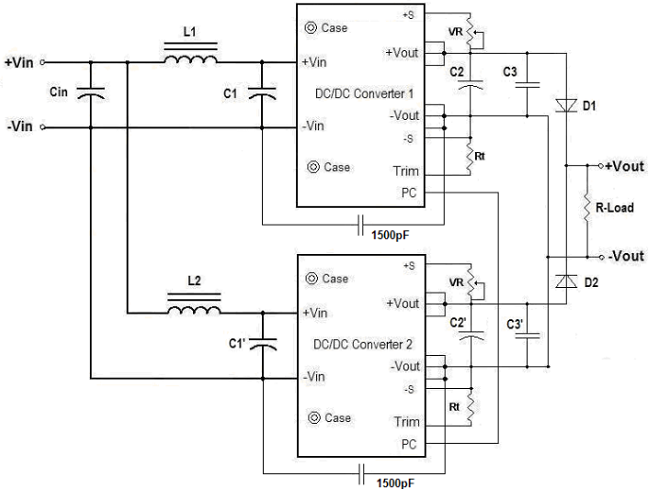 More details:
CFB600-300S
Third, isolation protection is very important. So far you could see the highest level of isolation voltage on the market is reinforced insulation 3KVac. Cincon high input voltage DC-DC converters all have 3KVac reinforced insulation.Some people may wonder what the difference is between 3KVac and 3KVdc. 3KVac could be converted to Vdc by formula which is 4242Vdc. Therefore, the protection level of 3KVac is higher.
In addition, here are advantages of Cincon:
First, Cincon high input DC-DC converters give higher efficiency performance from 0.5% to 3% more while compared to similar DC-DC converters from large companies.
Second, Cincon high input voltage DC-DC converters also cover a wider range of input from 180Vdc to 425Vdc (200Vdc to 425Vdc for CFB750-300S).
Third, Cincon DC-DC converters are industrial standard package, and pins are also compatible to the converters from large companies. Cincon also provides various heatsinks to solve temperature issue and chassis-mount DC-DC modules including EMI solution to shorten your product development time.
Cincon offers comprehensive application notes guiding engineers how to use Cincon products in a short time. For example, engineers may want to know AC input EMC consideration if the system does not need PFC front-end power. In this case, from the application note of CFB600-300S, engineers could find quick reference.

The table shows Cincon High Input Voltage DC-DC Converter Product Line:
High Input Voltage DC-DC Converters: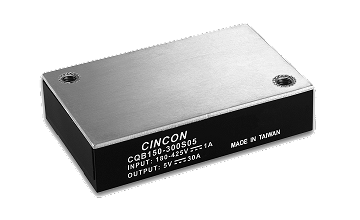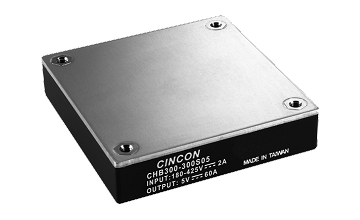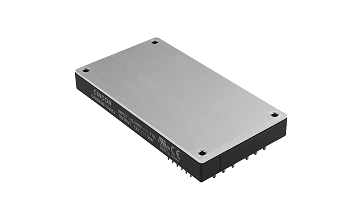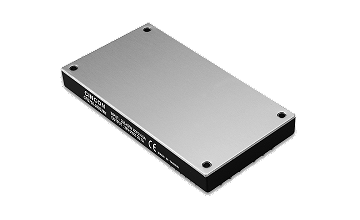 High Input Voltage DC-DC Chassis Mount Module: