December 13, 2019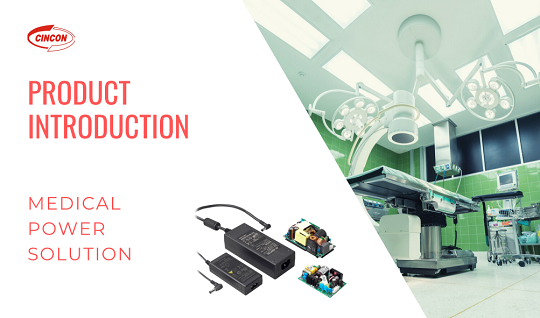 Accumulating a couple decades of experience in medical products design, Cincon provides customers with a variety of products and technical services.
Our Medical products provide low leakage current and harsh environment endurance that meets the highest requirements of hospital and health care applications.
In addition, design also meets household application.
Features:
1. Class I or Class II Options.
2. Universal input 90~264Vac, or wider 80~264Vac.
3. Meet 2MOPP, and EN61558 (60335)
4. Safety meets for:
a. ANSI/AAMI ES60601-1/EN60601-1 Ed 3.1
b. EN60601-1-11
c. EN60601-1-2 Ed4.0 Class B
5. CEC & ErP, Level V & Level VI Compliant.
6. Altitude up to 5000M.
7. Baseplate-cooled Design for 130W, 200W, 300W Open-frame
Product Lines
PCB Mount
Adapters