Jul 23, 2021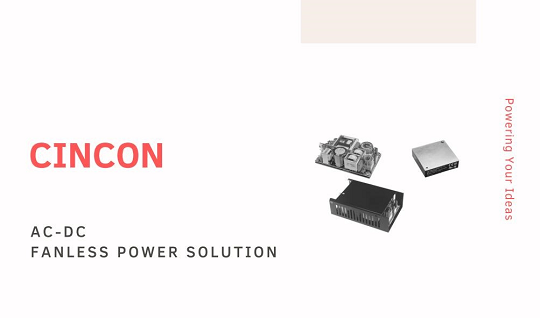 While choosing an AC-DC supply, you may need to figure out the ambient temperature of the surrounding area of the power supply, meaning the temperature inside the end application. The heat dissipation solution has the direct influence on the power supply lifetime and output power.
The common solutions of heat dissipation are natural convection, fan-cooling type and the combination of the two. In some applications, engineers want to use a power supply without a fan because choosing a fan-cooling PSU might need to take the risk of fan control malfunction in the system. However, the tradeoff between the operation temperature and the power derating is always bothering engineers.
To solve this problem, Cincon provides the baseplate-cooling design and brick type power supply as the alternatives to power supplies requiring a fan.
Also, another advantage of choosing fanless power solution is that it may possibly avoid potential problems caused by a fan. The fan may have the noise problem and increase dust and moisture inside the system in the long run.
Features:
1.Class I or Class II Options.
2.Output power range: 70W~500W
3.Universal input 90~264Vac, or wider 80~264Vac.
4.Widest operating temperature could reach to -40℃~85℃
5.Various packages for open-frame power supplies
a.Baseplate type
b.Case type
c.Non-baseplate type (for series under 300W)
6.Heatsink available for Brick type power supplies
7.Multiple protections
a.OTP
b.OVP
c.Continuous Short Circuit Protection
8.Operating Altitude up to 5000M.
Product Lines:
Medical Baseplate-cooling power supplies:
ITE / Industrial Baseplate-cooling power supplies:
Brick Type: